With over 30 years experience
in the architectural lighting industry.
Creating results oriented
marketing communications literature.
Utilizing award-winning
social media strategies.
With an 'old school' emphasis
on creating revenue.
While combining a sense of activism
and social awareness.
I generally perform the same functions that an in-house marketing communications department does, without having to worry about employment tax issues, where I go on the Internet, or how long a lunch break I take.

TRADITIONAL PRODUCT LITERATURE

SPEC SHEETS

SOCIAL MEDIA
I remember when catalogs, brochures and binders were considered cutting edge. I still create product catalogs and collateral pieces that keep printers in business.
There are times when the difference between having a product specified or not lies in the spec sheet. Clarity, organization, crisp diagrams, and a logical info flow is key.
The reality is that more people will access your company through social media than your website. I make sure that your voice is heard and stands out amongst the crowd.
ENGINEERING DRAWINGS
WEBSITES
SOCIAL RELEVANCE

Product benefits, when revealed in detailed product drawings and elevations, speak to architects and electrical contractors more than any type of promotional advertising. I do that.

Your online presence is key. I design websites with one focus in mind - to increase revenue. Yours, not mine. A mixture of art, technology and accessibility is my approach.

When I was Marketing Communications Director at Kim Lighting, it was all about technical relevance. Now it's about how you take that technology and make it relevant to your world.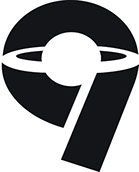 You'd think that with all the years I have in this business, I'd have more to show. I do!
Richard Stellar started his career in the architectural lighting industry as the marketing director at CSL Lighting. Working for Jack Zukerman and Sy Gerber, Stellar's 'baptism by fire' resulted in CSL's meteoric rise and reputation for marketing outside of the box. Winning the Dallas Arts Award (beating out General Electric), Stellar then moved to Kim Lighting for a brief stint as their Marketing Communications Manager. That corporate environment was not a great match, and Stellar soon went back to work for Zukerman at RSA Lighting.
After creating a successful digital identity start-up, Stellar went back to the lighting industry and consulted for (as he still does today) GM Lighting. Their spectacular growth and success is legend in the lighting industry, as is Dreamscape Lighting, who Stellar still consults with.
I've had the good fortune to work with some incredible people and companies. Here is a very partial list.
FIGHTING ANTI-SEMITISM THROUGH MUSIC AND THE ARTS
Get started on the path to your ultimate vision right now. Contact us for more information on how we can create an environment perfect for you.
ADDRESS: 6249 LE SAGE AVE., WOODLAND HILLS, CA 91367
PHONE: 213-369-1097
WITH MY EXPERIENCE, AND YOUR PRODUCT LINE
WE CAN DO A LOT TOGETHER.